Monday, December 31, 2018 at 5:00pm GRC open house, 7:00pm fireworks
The Town of Gypsum and the Town of Eagle would like to make sure you do not miss fireworks in 2018. The fireworks from the 4th of July will be presented on New Years Eve!
In celebration of the new brand and exciting changes at the Gypsum Recreation Center, there will be a FREE open house.
5:00 – 6:15pm
Inflatables in the gym
Gymnastics
Swimming
6:15pm
Balloon Drop in gymnasium
5:00pm – 7:15pm
7:00pm
Join us for the 6th Annual Snowshoe for Peru 5k event which will be held on Saturday, February 2nd, 2019 at Sylvan Lake State Park in beautiful Eagle, Colorado. This is a great family and community event that helps provide an education to the youth of Peru.  All fitness levels and ages are welcome!Thank you to all of the Sponsors of our Event

We depend on local businesses to help create a successful event.   If you are interested in sponsoring the event, please contact Robyn at rhanson@cdehope.org!

Registration Information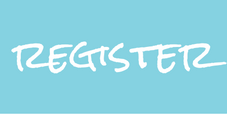 Pre-registration is $25 per person and is open now!  Pre-register online here for $25 before Wednesday, January 16th.  You can also print and mail the Snowshoe for Peru Registration Form to Corazón de Esperanza, 80 Springfield Street, PO Box 4354, Gypsum, CO 81637.  After Wednesday, January 16th, registration is $30 per person.
Day of event on site registration begins at 9am and is $30 per person. Please bring a check or cash, as credit cards cannot be accepted the day of the event.  We look forward to seeing you there!
Registration includes: a t-shirt, prizes for top finishers, the State Park entrance fee (during the event) and a raffle ticket. Awards: 1st and 2nd Overall male/female; Top male and female finishers are divided into age categories.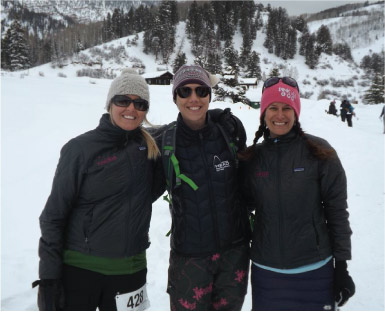 * Please note – No dogs allowed on course due to state park regulations. Only snowshoes allowed for the event, no skis or sleds. Thank you for allowing this to be a great event for all!
For more information contact us at info@cdehope.org.
We are always grateful to our participants, event sponsors, local businesses and the many volunteers who come out to enjoy the day!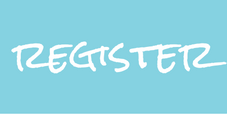 FAQs
Packet pick up and on-site registration begins at 9am.
The race starts at 10am.
Parking is limited – please car pool, if possible
No dogs, skis, or sleds allowed on race course, due to safety and park regulations
Parking passes are included in your registration and valid through the end of the event (approx, 12 noon)
A water station will be provided on the course
Snacks, water, and hot chocolate are provided before and/or after the race
Top finishers will be announced directly after the race and receive their prizes.
All registered participants will be entered in a raffle which will take place directly after the race.
THIS IS A FUN, COMMUNITY AND FAMILY EVENT!  ENJOY!
Join us for our first ever USA Climbing Bouldering competition at Eagle Climbing + Fitness. We've got a beautiful new gym with tons of fun holds and creative boulders for competitors of all abilities.  Don't forget to fill out a waiver located at www.eagleclimbing.com.
In order to host the USA Climbing Bouldering Competition on Saturday November 17th, we will be closing sections of the climbing areas to set 40 new boulder problems.
These isolated sections will be closed Thursday and Friday for setting for the competition. The main climbing area will be closed on Saturday (except for Mac's Training Room, yoga and fitness studios) for the competition. The 10-11:30 Eagles Club all ages will be canceled on Saturday the 17th as well. We appreciate your support of this incredible event! You can join us too during the Youth Competition (8am – 12pm | 1pm – 4pm) or the Adult/Citizens Competition from 5pm – 8pm
WAVE 1 (9am – 12pm)
Youth C and Youth D competitors
(born 2006 and younger)
Pricing: $45/youth competitor.
WAVE 2 (1pm – 4pm)
Youth B, Youth A, and Junior competitors
(born 2000-2005)
Pricing: $45/youth competitor.

WAVE 3 (5pm – 8pm)
Adult competitors
(born 1999 or older)
Pricing: $25/adult competitor.
Volunteers Needed!
We are looking for volunteers for this event and would love your support! We need volunteer judges to sign off on competitors' scorecards during both youth competition waves (9am – 12pm, 1pm – 4pm) on Saturday November 17th. No judging or climbing experience is necessary to volunteer. Training will be provided prior to your volunteer shift.
All volunteers will receive a day pass and lunch for helping our first climbing competition be a great success! Thank you for your support!
Sign up to volunteer here: VOLUNTEER FORM
Luigi's Pastahouse, Eagle – Come see Santa & The World's Tallest Elf.  Enjoy a breakfast buffet, $8 adults, $5 kids as you wait for Santa.  Sponsored by Slifer Smith & Frampton Eagle Ranch and Luigi's Pastahouse. For more information, call 970-328-2550.
Downtown Eagle will be buzzing this Friday evening as we present April's 2nd Friday ARTwalk on Broadway!!! With ARTSPaCE workshop+gallery and the VVAG Gallery as the main hubs for ART, please also check out the artisan wares at Alpaca Yarn Shop, professional Photography exhibition at Vail Valley Real Estate, the new mobile boutique Cotton & Co., and Petals of Provence Flower Shop's new location at 4th & Broadway, just to name a few….
Friday, April 12th, 5-8
Alpaca Yarn Shop
Cotton & Co.
ARTSPaCE workshop+gallery
VVAG Gallery
Bonfire Brewing
Vail Valley Real Estate
Owashi Sushi
Brush Creek Saloon
Chics Couture
Jules Jewery & Collectables
Petals of Provence
Everyday Outfitters
Please see the April ARTwalk Flyer for more info.
And follow @artspaceworkshop @artwalkonbroadway @broadwaystreeteagle on Facebook & Instagram We will be posting sponsors & specials all week!
This is our FIRST ANNUAL Walk to End Alzheimer's in Vail Valley! If you're in the area, please join us on what is sure to be an inspiring and fun day!
Held annually in more than 600 communities nationwide, the Alzheimer's Association Walk to End Alzheimer's® is the world's largest event to raise awareness and funds for Alzheimer's care, support and research. This inspiring event calls on participants of all ages and abilities to join the fight against the disease!
The Early Walk Bird Gets the Worm!
Early Bird Check-in and Registration Fair
Castle Peak Senior Life & Rehabilitation in Eagle
Saturday, September 28th!
Games for the whole family – cornhole, face painting, ladder ball, and more!
Food & Drink 
Music
Plus, all registered Walk to End Alzheimer's participants will be able to pick up registration supplies in preparation for the Walk! This includes the official Walk to End Alzheimer's registration wristbands as well as any earned incentives:
Commemorative 2019 Walk to End Alzheimer's t-shirt ($100 individual fundraising level)
Champions medals ($500 individual fundraising level)
Grand Champions Club shirt ($1,000 individual fundraising level)
You'll also be able to turn in any donations that can be added to your fundraising page, and registration will be available for anyone who has not yet registered! As a reminder, everyone participating in the Walk will need to be officially registered – avoid the lines on Walk day and encourage them to register now!
Yes! Team Captains or other members of your team can check in for and pick up all supplies for ALL team members! Please note: you can only pick up wristbands for registered participants.
2019 Walker Perks
Interested in volunteering your time or services at the Vail Valley Walk to End Alzheimer's?
Email Kate (kdochelli@alz.org) for more information! We'd love to have you join us!
Have you tried the new Facebook Fundraiser feature yet?
Find the perfect pumpkin in the Eagle Ranch Pumpkin Patch with hundreds of pumpkins, there will be plenty for everyone.
Bring the whole family to pick out the perfect pumpkin, while enjoying a bake sale, live music, face painting, kids activities, and food.
Bring the family, bring the camera, and plan on making it a day at the area's favorite place for family fun, Brush Creek Park in Eagle Ranch!
For more information call 328-2172!
WECMRD is thrilled to bring Mountain Goat Kids Trail Running races to Eagle County!  We have one race left this season (There were only two total)
Each race will have two different distance options and are designed for kids 0-14 years old. A 1.0 -1.5 mile option for younger participants and a 1.5 – 3.0 mile option for older/more experienced participants. Parents are allowed to run with their kids free of charge as long as they sign the waiver. This is a fun run and will not be timed.
Cost is $15 pre-registration open through Tuesday at 3:00pm or $20 day-of registration starting at 4:30pm in the dirt lot by EPIR.
Online registration available at https://mtngoatkids.com/race-series/ or by clicking on the link below.
Or register in person/over the phone at any of our WECMRD facilities (for no service fees). Registration includes Mountain Goat Swag (trucker hats, buffs) and post-race goodies.
The Mountain Goat Kids trail run series is designed to be a family focused event but also challenging. The goal of these races is to show young kids they can accomplish anything they put their minds to! We believe in today's youth and want them to understand they can accomplish more than they think they can. Mountain Goats Kids' mission is to strengthen children's lives by instilling a sense of accomplishment, determination, and confidence through endurance activities. Our goal is to provide a safe environment for kids to compete (both with themselves and each other) in the great outdoors.
Check out Mountain Goat Kids ONLINE and on FACEBOOK!
For more information please call Stacey at 970-688-7333.