Haymaker Classic – Conference Championships
October 5 – North Conference
October 6 – South Conference
Come celebrate fall in the mountains with a trail running challenge! An exciting day of festival fun and adventure on the trails near Eagle, Colorado. With the start/finish line right in the heart of Eagle's new fall festival, Septemberfest, friends and family can enjoy themselves while you push yourself in the rugged mountain race. After testing yourself on the trails relax with a beer, hot meal, or just sit and listen to live music. Racers can choose from a Half Marathon, Trail Marathon or 50K.
SCHEDULE
Itinerary
Friday
5:00-7:00 pm– Race day registration and packet pick up – location TBA
8:00-8:30 pm– Optional pre-race meeting
Saturday
6:00 am– Race day registration and packet pick-up at start line
7:30 am– Marathon/50K race start
8:00 am– Half Marathon start
11:00 am– Half Marathon awards and raffle prizes (location TBA)
5:30 pm– Marathon/50K cut-off
6:00 pm– Marathon/50K awards and raffle prizes – Location TBA
Septemberfest  is a two-day street party with live music, 7 Hermits craft beer, cocktails and food vendors, right in the heart of Eagle Ranch Village.  Music Lineup will be announced soon.
Mountain RATS trail running races are being held on Sat. September 8 with the start and finish of each race in the Septemberfest venue. Endurance comps include a 50k, trail marathon and heavy half. New this year is the Septebmerfest 5k fun run. MORE >>>
Gates to the music venue on Capitol Street in Eagle Ranch Village open at 3:30pm on Sat, September 7 and Sun. September 8. After the street party, post-parties will be held at 7 Hermits Brewing and Dusty Boot Roadhouse.
FOR MORE INFORMATION, VISIT WWW.SEPTEMBERFESTEAGLE.COM
Monday, December 31, 2018 at 5:00pm GRC open house, 7:00pm fireworks
The Town of Gypsum and the Town of Eagle would like to make sure you do not miss fireworks in 2018. The fireworks from the 4th of July will be presented on New Years Eve!
In celebration of the new brand and exciting changes at the Gypsum Recreation Center, there will be a FREE open house.
5:00 – 6:15pm
Inflatables in the gym
Gymnastics
Swimming
6:15pm
Balloon Drop in gymnasium
5:00pm – 7:15pm
7:00pm
Join us for the 6th Annual Snowshoe for Peru 5k event which will be held on Saturday, February 2nd, 2019 at Sylvan Lake State Park in beautiful Eagle, Colorado. This is a great family and community event that helps provide an education to the youth of Peru.  All fitness levels and ages are welcome!Thank you to all of the Sponsors of our Event

We depend on local businesses to help create a successful event.   If you are interested in sponsoring the event, please contact Robyn at rhanson@cdehope.org!

Registration Information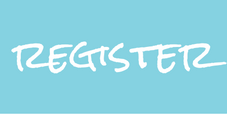 Pre-registration is $25 per person and is open now!  Pre-register online here for $25 before Wednesday, January 16th.  You can also print and mail the Snowshoe for Peru Registration Form to Corazón de Esperanza, 80 Springfield Street, PO Box 4354, Gypsum, CO 81637.  After Wednesday, January 16th, registration is $30 per person.
Day of event on site registration begins at 9am and is $30 per person. Please bring a check or cash, as credit cards cannot be accepted the day of the event.  We look forward to seeing you there!
Registration includes: a t-shirt, prizes for top finishers, the State Park entrance fee (during the event) and a raffle ticket. Awards: 1st and 2nd Overall male/female; Top male and female finishers are divided into age categories.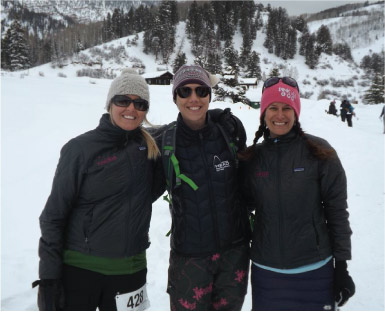 * Please note – No dogs allowed on course due to state park regulations. Only snowshoes allowed for the event, no skis or sleds. Thank you for allowing this to be a great event for all!
For more information contact us at info@cdehope.org.
We are always grateful to our participants, event sponsors, local businesses and the many volunteers who come out to enjoy the day!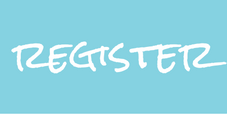 FAQs
Packet pick up and on-site registration begins at 9am.
The race starts at 10am.
Parking is limited – please car pool, if possible
No dogs, skis, or sleds allowed on race course, due to safety and park regulations
Parking passes are included in your registration and valid through the end of the event (approx, 12 noon)
A water station will be provided on the course
Snacks, water, and hot chocolate are provided before and/or after the race
Top finishers will be announced directly after the race and receive their prizes.
All registered participants will be entered in a raffle which will take place directly after the race.
THIS IS A FUN, COMMUNITY AND FAMILY EVENT!  ENJOY!
Join us for our first ever USA Climbing Bouldering competition at Eagle Climbing + Fitness. We've got a beautiful new gym with tons of fun holds and creative boulders for competitors of all abilities.  Don't forget to fill out a waiver located at www.eagleclimbing.com.
In order to host the USA Climbing Bouldering Competition on Saturday November 17th, we will be closing sections of the climbing areas to set 40 new boulder problems.
These isolated sections will be closed Thursday and Friday for setting for the competition. The main climbing area will be closed on Saturday (except for Mac's Training Room, yoga and fitness studios) for the competition. The 10-11:30 Eagles Club all ages will be canceled on Saturday the 17th as well. We appreciate your support of this incredible event! You can join us too during the Youth Competition (8am – 12pm | 1pm – 4pm) or the Adult/Citizens Competition from 5pm – 8pm
WAVE 1 (9am – 12pm)
Youth C and Youth D competitors
(born 2006 and younger)
Pricing: $45/youth competitor.
WAVE 2 (1pm – 4pm)
Youth B, Youth A, and Junior competitors
(born 2000-2005)
Pricing: $45/youth competitor.

WAVE 3 (5pm – 8pm)
Adult competitors
(born 1999 or older)
Pricing: $25/adult competitor.
Volunteers Needed!
We are looking for volunteers for this event and would love your support! We need volunteer judges to sign off on competitors' scorecards during both youth competition waves (9am – 12pm, 1pm – 4pm) on Saturday November 17th. No judging or climbing experience is necessary to volunteer. Training will be provided prior to your volunteer shift.
All volunteers will receive a day pass and lunch for helping our first climbing competition be a great success! Thank you for your support!
Sign up to volunteer here: VOLUNTEER FORM